The Institute of Information Technologies was established in 2008, after the merger of the Institute of Computers and Systems, the Evening Institute of Computer Technologies and the Evening Institute of Information Technologies.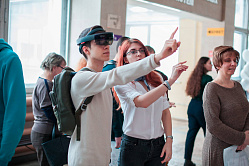 The Institute was the first to acquire Microsoft HoloLens

Microsoft HoloLens is used to train IT students. RTU MIREA became the first legal entity in the Russian Federation to acquire these devices. Until that time, only private individuals had possessed all the devices of this type in this country.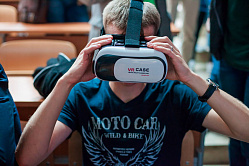 RTU MIREA's first immersive lectures

The Institute of Information Technologies recorded RTU MIREA's first -ever immersive lectures with the presence effect, watchable in the virtual reality mode with a 360-degree viewing angle. The lectures were conducted as part of the joint project between RTU MIREA and Samsung Electronics Rus Company LLC.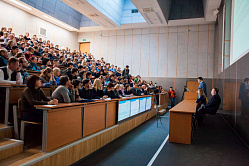 Own hackathon

Every year the Institute of Information Technologies conducts a hackathon in VR\AR, IoT, FinTech, and Machine Learning. Students from RTU MIREA and more than 30 other universities of Moscow compete there for numerous high-value prizes.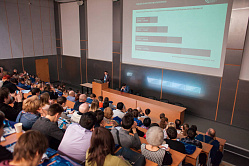 Top 20 by salaries of alumni

RTU MIREA ranked 17th among other universities in 2018 by the level of salaries their alumni earned in the IT-industry, in accordance with the Superjob for Students rating list. The average salaries of our alumni have grown.