The Institute of Physics and Technology (IFT) was established on February 17, 2016, when the University's Academic Council decided to merge the Institute of Electronics, the Institute of High Technology and the Institute of Technical Aesthetics and Design. Today the Institute of Physics and Technology is one of the University's largest schools, with more than 2,000 undergraduate and graduate students trained in various areas and specializations at the same time.
Interesting facts about the Institute: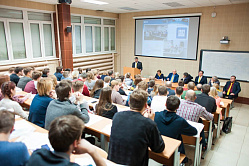 More Than 70 years' Experience of Student Training

Although its official date of foundation is 2016, the origins of the Institute of Physics and Technology date back to 1944, when the Faculty of Technological Information Science was established. It was then that the Institute began to emerge as a major school to train engineers and staff for manufacturing companies and design and research entities; the Institute continues to advance and develop today.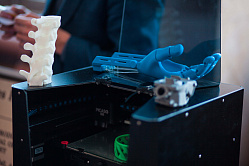 The Institute's Unique Developments

The Institute of Physics and Technology has come up with quite a number of original and unique developments, such as an early water leak warning system, 3D-hydraulic sensors, nano-ionized water, or a metal-hydrid thermal interface, to name but a few. Many of these inventions have evoked a great interest in foreign countries as well as domestically.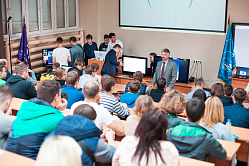 IFT Attracts Researchers

The Institute of Physics and Technology is a well-known and popular venue for events where results of research in various fields are presented. The Institute's conferences and forums bring together representatives of major universities, high-tech enterprises and companies, institutions of the Russian Academy of Sciences and other participants from Russia and abroad.