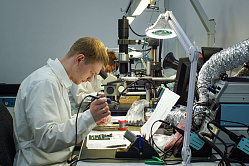 Center of Technological Support for Education

The RTU MIREA Center of Technological Support for Education (CTSE) has been active at the Institute of Cybernetics since 2012. It provides consulting, engineering and funding support for school students' projects in robotics, programming and digital prototyping. The Center's modern laboratories are equipped with exclusive equipment and run supplementary vocational orientation and in-depth development programs for school students on engineering and natural science, along with with tours, master classes, lectures and seminars for students and teachers of Moscow's educational institutions. These activities of RTU MIREA CTSE get more than 2,500 people involved every year.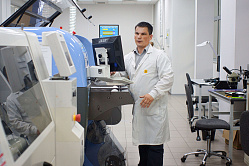 Unique experts

The Institute of Cybernetics is one of the few places in Russia where specialists are trained to work with modern medical equipment based on radiological cancer diagnosis and treatment techniques.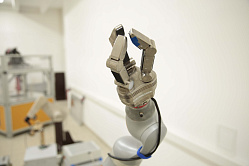 Own unique developments

The Institute of Cybernetics conducts work to create reconfigurable robots and stand-alone intelligent multi-agent robotic systems that can operate without human involvement in an unknown environment. Special attention is paid to the development of control systems with guaranteed fail-safe operation. One of these systems has been successfully tested in the Arctic in conditions of extremely low temperatures and increased solar radiation.