The Institute of Integrated Safety and Special Instrument Engineering was founded in 2014, but its origins date back to 1947, when the Faculty of Instrument Engineering and Radioelectronics was opened at MGUPI (Moscow State University of Instrument Engineering and Informatics). As a result of its reorganization as well as that of the Informatics Faculty, the Information Technology Faculty and the Economics Faculty, the modern IISSIE was formed.
Interesting facts about the Institute: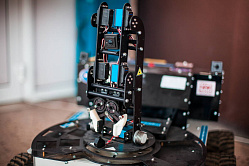 The Institute created the Mars rover

The prototype of the actual Mars rover named Tourist Gulliver was created by the Institute's designers and students especially for the Mars-500 project. It was an imposing Russian space exploration experiment simulating a mission to the Red Planet. Tourist Gulliver allowed the "Marsonauts" to remotely take soil and air samples and was able, in a large measure, to replace people in dangerous conditions.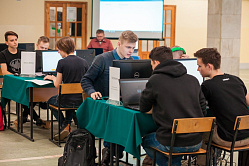 The Institute was the organizer of Cyberbiathlon

IISSIE was the initiator and organizer of a major information security competition named "Cyberbiathlon". The competition has become a tradition and attracts hundreds of high school students and university freshmen who compete in solving various problems in cryptography, steganography, web application vulnerability, and other aspects of computer and information security.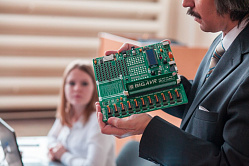 Blockchain Group

The Institute serves as the platform for a group set up to study one of the most promising areas of technology, the blockchain. Its members attend classes to explore both theoretical and practical aspects of the blockchain technology.