The Institute of Management Technologies has a modern material and technical base to ensure a high quality and continuous educational process. The developed information technology infrastructure allows to use modern educational technologies in the educational process and conduct all types of disciplinary and interdisciplinary training, practical work and research by students, masters and graduate students.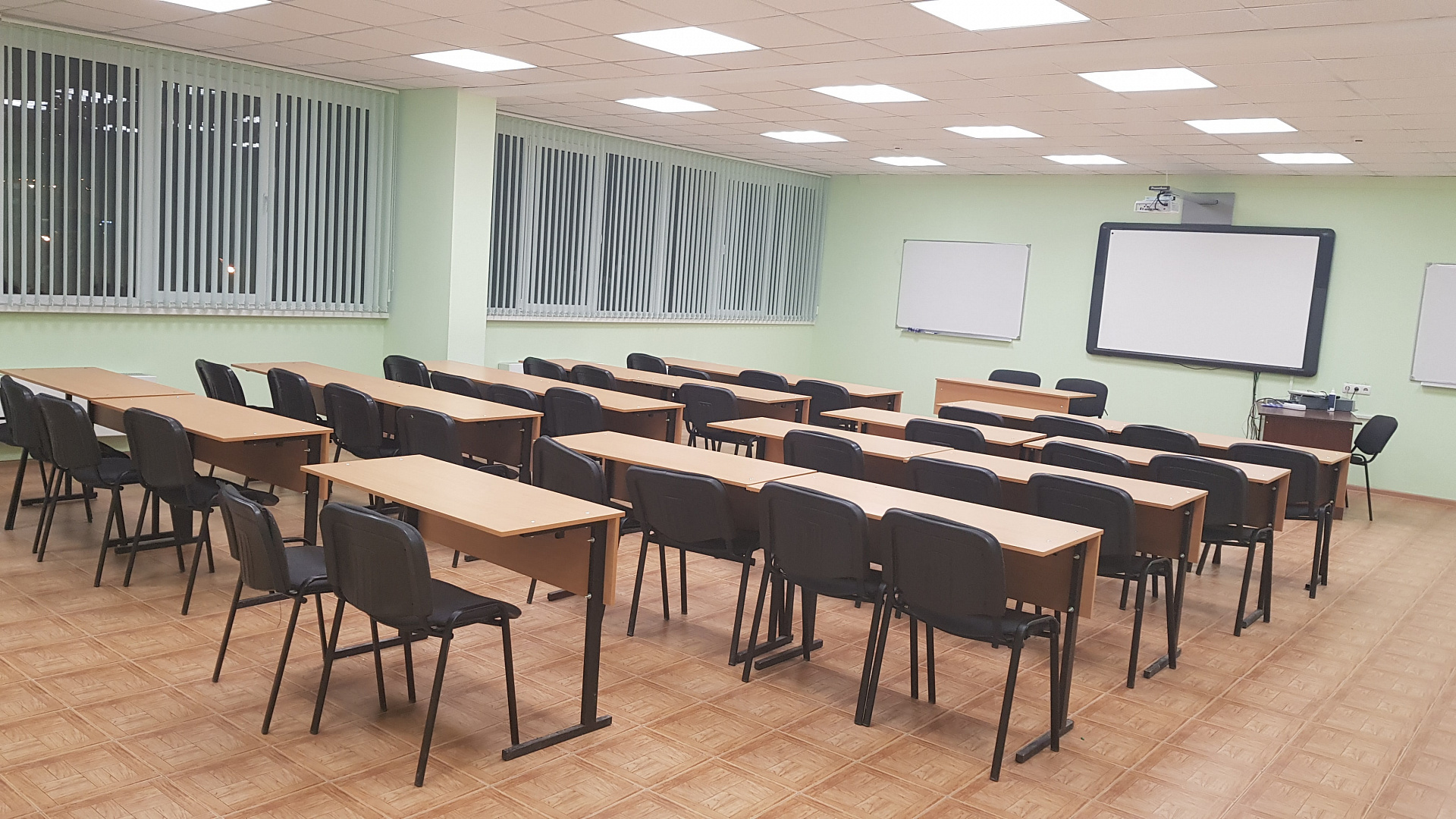 The educational and laboratory resources of the Institute of Management Technologies today include modern specialized educational and scientific laboratories, such as:
Language Laboratory
The modern Language Laboratory of the Institute of Management Technologies is furnished with digital linguaphone equipment (sound engineering, projection equipment), which allows to create optimal auditory and visual conditions for learning foreign languages, and master the culture of speech of the native language.
The available equipment allows building an educational process on the immersion of students into an artificially created foreign language environment. Thanks to multimedia systems, as well as special audio and video programs, students learn to perceive information by ear, repeat samples of the original speech and practice pronunciation, imitating the phonetics and intonations of the speaker – the native speaker of the target language.
The Language Laboratory has a unique Sanako software package that includes a full set of professional tools for the trainer or lecturer, thus allowing classes to be conducted both in individual and group formats. The resources of the Language Laboratory contribute to effectively form and improve professional and communicative competencies, and expand socio-cultural horizons of students.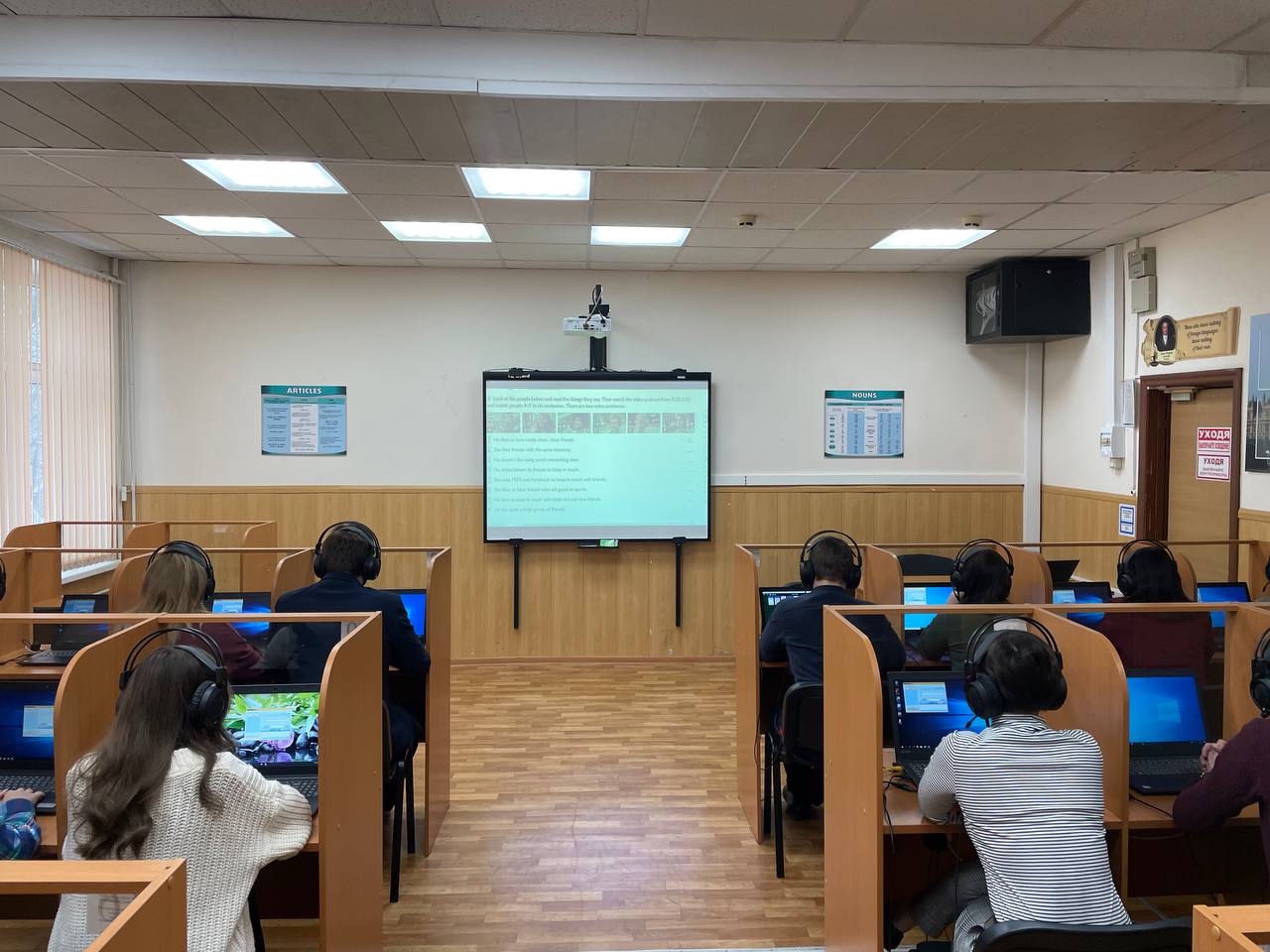 Innovations Laboratory
The Innovations Laboratory is the Institute's "micro-plant" that allows students to see various stages of modern production – from product design to manufacturing. For future economists, managers, specialists in innovation, this is an opportunity to understand how to make a decision regarding the equipment of modern production, development of a production program, the organization of work in production facilities, as well as the choice of materials for production.
The laboratory equipment allows to form and develop practical skills in the use of 3D modeling software, which is now used in many areas of activity, and to master the manufacture of products on modern 3D printers in various ways: FDM printing, SLA printing, or plaster printing.
After the training course, students can pass a qualifying exam and receive certificates of users of the software products they had studied, such as SOLIDWORKS, AUTODESK, and KOMPAS-3D, which today is highly valued.
The laboratory is equipped with modern DELL computers with the latest generation processors and professional video cards specially designed for 3D modeling. The laboratory is equipped with:
3D scanners (stationary and mobile)
3D printers with different printing methods: FDM printing, SLA printing, plaster printing
Installation for laser cutting and engraving with CNC
CNC milling machine
Milling and engraving machine
Laboratory and practical classes are conducted in the Innovations Laboratory, as well as project activities of the students.
Inter-institute laser shooting range
Interactive laser shooting range is a shooting skills trainer, which is designed for non-bullet (laser) shooting at projected static and dynamic targets, interactive video scenes, as well as reflective targets with the use of laser shooting simulators.
The principle of operation of the shooting gallery allows to achieve results similar to shooting results from a bullet weapon. An external module with a laser principle of operation allows ensuring the full functionality of the weapon: the work of the trigger mechanism and recoil and the need for a barrel fracture.
The shooting simulator is used for firepower training of students of various training specialization. It also makes it possible to prepare students for passing the TRP standards test, due to the realistic principle of action, it allows to adequately teach, train and assess the skills level of the shooters.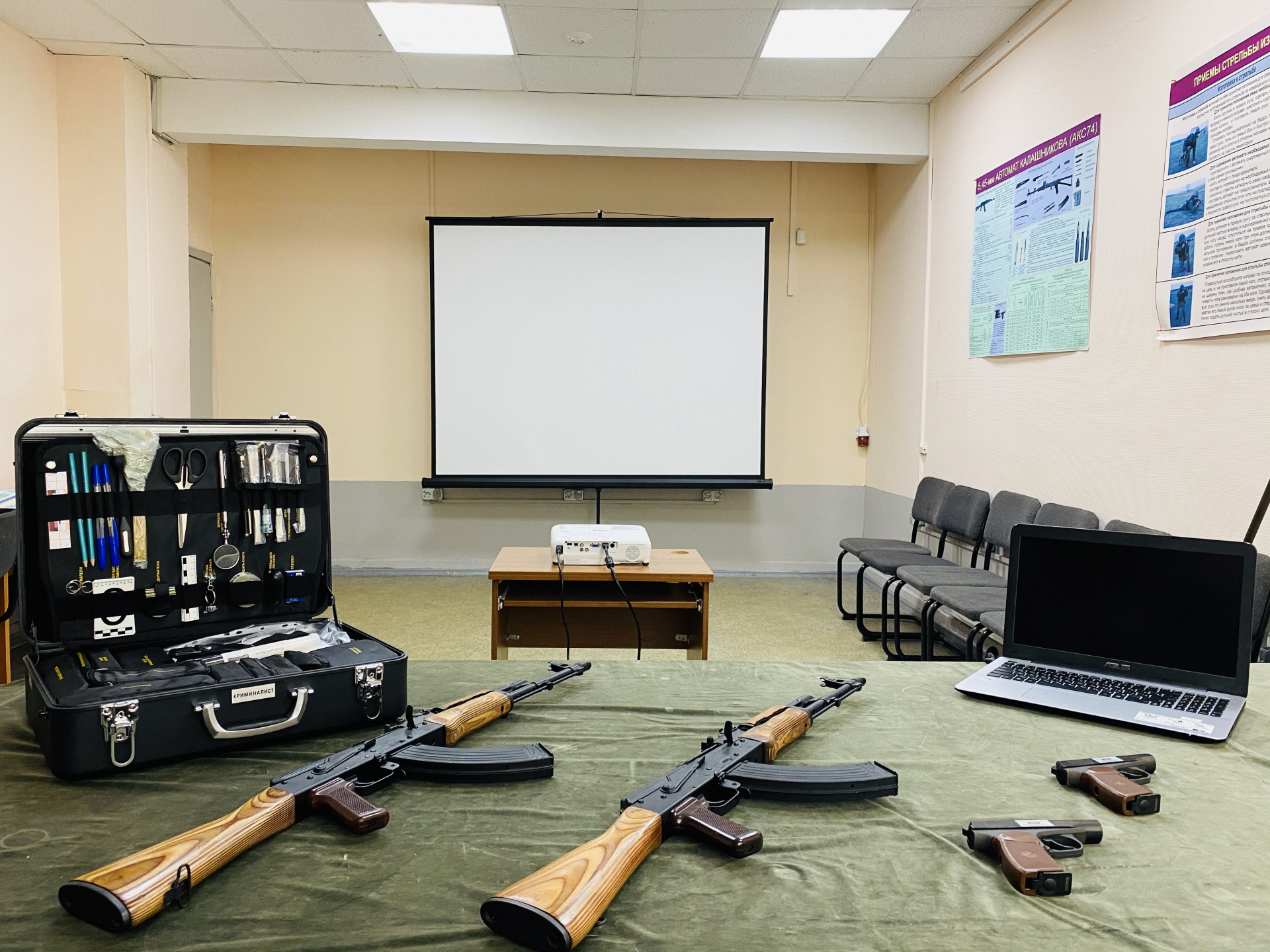 Computer classes
The computer classes of the Institute have modern multimedia equipment, including a projection screen, a multimedia projector, a slide projector, a plasma panel, a video camera, a computer, video conferencing, sound equipment, a laser pointer. All this enables students not only to feel comfortable in the modern information space, but also to form digital skills necessary for economists, managers and lawyers.
In the computer class of the Institute of Management Technologies, applied specialized software is installed for conducting practical exercises with students:
project expert – helps to simulate the activities of various industries and scales: from small venture capital companies to holding structures. The program is widely used for financial modeling and development of business plans for provision of services in banking, telecom, construction, oil production and oil refining, transport, chemistry, processing and light industry, mechanical engineering, aerospace, and energy sectors;
bizagi modeler is a BPM system developed by the company of the same name and aimed at modeling, execution, automation and analysis of business processes;
dev-C ++ – a free integrated development environment for applications with C / C ++ programming languages;
eclipse is a free integrated development environment for modular cross-platform applications;
codeblock-C ++ IDE and MinGW compiler, is an open source, integrated cross-platform development environment that supports the use of various compilers;
arisexpress is free software from Software AG corporation for modeling business processes.