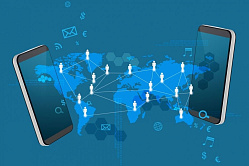 This bachelors' program allows to get profound knowledge and practical skills in the field of info-communication technologies and communications, which is necessary for the successful operation of modern telecommunication equipment and the implementation of promising solutions.

This program covers theoretical issues of radio engineering, principles of design and creation of local and distributed data transmission systems, wired and wireless communication systems, provision of network services, systems and protocols of signaling information, as well as legal regulation in communication networks are studied.

During the training course, students study modern tools for modeling and calculating radio technical devices, software-defined radio systems and other promising telecommunication technologies under the guidance of certified trainers and instructors from international academies of the major IT manufacturers.

The program and specialization determine the training methods for the students, whose further activities will be devoted to the development, implementation and operation of innovative services for users of mobile communication systems.

Alumni can be employed as
telecommunications engineer
IT department manager
System Administrator
network engineer
leading specialist of IT department
technical support specialist
IT pre-sales engineer
Program subjects
Fundamentals of communication theory
Open systems
Digital and satellite TV
Metrology and radio measurements
Network information technology
Metrology, standardization and certification
Metrology and electro-radio measurements in telecommunication systems
Mobile communication systems
Basics of television
Fiber optic communication systems
Electromagnetic fields and waves
Antenna feeder devices in mobile communication systems
Fundamentals of building info-communication systems and networks