Data analysis in business and economics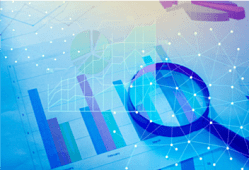 Students of this Master's program are expected to acquire fundamental knowledge of statistical and mathematical analysis methodology, permitting students to professionally analyze and forecast macro- and micro-level socio-economic processes, and to perform statistical and mathematical modeling of business processes based on machine learning techniques.

Upon graduation, students of this master's program will become singular specialists/analysts with deep theoretical knowledge of, and practical skills in, statistical and mathematical analysis, capable of modeling socio-economic phenomena and processes and of assessing the state and development prospects of specific entities and trends, with proper account taken of current economic profiles.

Their research skills will enable them to participate in implementing research projects and to independently resolve methodological issues when exploring various macro- and micro-level social or economic phenomena.

Alumni can be employed as
analyst
financial analyst
business analyst
economist and analyst in a financial company
economist in a large, medium and small business
civil service employee
statistician
market researcher/statistician
Program subjects
Economic and business process analysis
Risk modeling and management
Econometric modeling
Statistical analysis methodology for big data
Neural network-based forecasting
Multivariate statistical analysis
Multivariate panel data analysis
Statistical methods of business analysis
Statistical software
Graduating department:
Statistics Department