The History of Lomonosov Institute of Fine Chemical Technologies (Lomonosov IFCT) could be divided into four stages: at first, it was the Physics and Mathematics Faculty of the Moscow Higher Courses for Women (1900-1918); later – the Chemistry Department of the 2nd Moscow State University (1918-1930); then followed by the Moscow Institute of Fine Chemical Technology named after M.V. Lomonosov (1930-2015); and finally, with this name the Institute joined MIREA – Russian Technological University.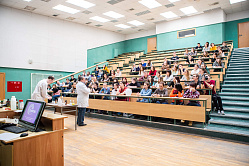 Prominent alumni

Over the years, outstanding scholars and researchers, as well as professionals in production, politics and other areas graduated from the Institute. Just to name some of them: Yekaterina Alekseevna Furtseva, Minister of Culture of the USSR; Igor Leonidovich Eremenko, Corresponding Member of the Russian Academy of Sciences, Academician of the Russian Academy of Sciences, Laureate of the State Prize of the Russian Federation; Elena Rafailovna Rossinskaya, specialist in the field of forensic science and forensic examination, Director of the Institute of Forensic Expertise, Moscow State Law Academy; Alexey Eduardovich Voloshin, Deputy Director for Research, Institute of Crystallography named after A.V. Shubnikov RAS; Vladislav Vitalievich Kovriga, Director for Science and Development of JSC "Plant AND Gaztrubplast"; a lot of other prominent scientists and statesmen are alumni of the Institute.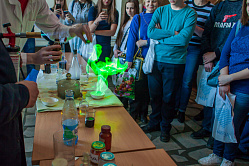 The concept of "fine technologies" and its meaning

The word combination "fine technologies" can be interpreted as a way to skillfully manufacture a product, perform the work artistically and close to perfection, with every possible thoroughness and precision, while applying technologies with the understanding of all latent properties and details. This concept is also applied to the chemical industry, hence the term "fine chemical technologies".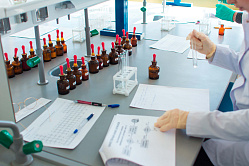 The Unique Developments of the Institute

Historically, the Institute has traditionally ranked high among specialized universities and research institutes in terms of the number of implemented inventions. Thus, methods for the production of a number of medicinal drugs were developed and tested on a factory scale, new technologies were introduced for the production of rare elements, synthetic rubbers, adhesive and polymeric materials. During the Great Patriotic War, under the guidance of Nison Gelperin, the Institute professor, the most powerful Soviet aerial bomb at the times of the Second World War was developed.
Alexey Karabash, alumnus of the University, a prominent Soviet chemist is one of the founders of the world's first nuclear power plant in the city of Obninsk. The Institute scholars developed Photohem, the first domestic drug for photodynamic therapy of cancer. Currently, the Institute is also working on innovative projects. For instance, the staff of Lomonosov Institute of Fine Chemical Technologies participated in the development of a new technology to create 3D objects made of photopolymers with nanoparticles.